Automates and simplifies direct mail and address verification.
Legal Counsel at Lob
Location
San Francisco, CA (HQ) & Remote: CA, NY / Remote
Apply to Lob and hundreds of other fast-growing YC startups with a single profile.
Apply to role ›
About the role
About The Team
Lob is hiring an extraordinary Legal Counsel to join our small, but mighty legal team. You will partner with and provide legal guidance to departments such as sales, marketing, partnerships, product, and engineering on initiatives that influence all aspects of the business. The legal issues you'll encounter are cutting edge, revolutionary and always evolving so it will be up to you to continuously assess and advise using a creative and pragmatic approach. As the second member of the legal team you will report to Lob's General Counsel and directly impact the future of the company. 
We offer remote working opportunities in California and New York. You can also work onsite at our San Francisco headquarters.
As Legal Counsel, you'll...
Provide business minded legal advice to various teams.
Draft and negotiate a wide variety of legal agreements, from NDAs to strategic enterprise partnerships.
Create legal, compliance and security policies and processes. 
Ensure that our products and services are legally compliant in the US and international markets.
Document the features and functionality of our products and services.
Help develop innovative and compliant products from the initial idea stage through launch.
Improve our standard form agreements and legal processes that help us scale globally with a consistent but locally relevant approach
Manage agreements that comply with company policies
Assist other teams with projects on an as-needed basis
What you will bring to this role…
You have 5+ years of experience working in a law firm and/or in-house legal department.
You have worked in the technology industry and internet businesses- familiarity with SaaS, electronic signatures, and cloud technologies is preferred.
You have a track record of working with a wide range of commercial agreements including sales, marketing, and partnerships - background in technical writing is a plus.
You can think quickly on your feet, convey grace under pressure, and simultaneously handle workloads, client demands, and shifting priorities.
You can operate autonomously and work collaboratively as a team player. You bring a positive attitude to the workplace.
You are comfortable operating in a fast-paced, rapidly-evolving workplace. You are willing and eager to take on new areas of law.
You have good judgement and can maintain confidentiality of sensitive information.
CA and NY bar admission highly preferred. 
You are not afraid to buzz the tower.
About Lob
Lob was built by technical co-founders with a vision to make the world programmable. We offer two flagship APIs (print & mail and address verification) that enable companies to send postal mail as effortlessly as sending emails. Lob is venture-backed by the most reputable investors in tech, and we are rapidly growing our team to shape the future of our company and meet the demands of a quickly growing customer base and dynamic product offerings.
We give our employees a lot of responsibility and ownership of their work. You will have fun at work while engaging in challenging projects with the best and brightest.
Perks
Health benefits for you and your dependent(s)
Medical Flexible Spending Accounts (FSA)
Unlimited vacation policy
Wellness program (includes monthly stipend or free Barry's Bootcamp classes!)
Paid parental leave
401K
Commuter & Parking benefits (includes monthly stipend) for those based out of our San Francisco office
Free lunch, snacks and dinner when working at our San Francisco office
Dog-friendly San Francisco office
Allowance for in-person team meetings (all flights and accommodations covered) for those not based out of our San Francisco office
Home-office setup and phone/internet stipend for those not based out of our San Francisco office
Ground floor opportunity as an early member of the Lob team; you'll directly shape the direction of our company
Our Commitment to Diversity
Lob is an equal opportunity employer and values diversity of backgrounds and perspectives to cultivate an environment of understanding to have greater impact on our business and customers. We encourage under-represented groups to apply and do not discriminate on the basis of race, religion, color, national origin, gender, sexual orientation, age, marital status, veteran status, disability status, or criminal history in accordance with local, state, and/or federal laws, including the San Francisco's Fair Chance Ordinance.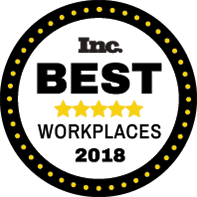 #86 on Y Combinator's Top Private Companies List 2021
BuiltIn Best Midsize Companies to Work For 2021
2020 Inc 5000 List of the Fastest-Growing Private Companies
2019 Timmy Awards - Best Tech Workplace for Diversity, Community Favorite in the Bay Area
Deloitte's 2019 Technology Fast 500
Why you should join Lob
Lob is automating the offline world. Businesses use Lob's APIs to programmatically create and deliver transactional and marketing direct mail—turning it from a slow, manual process into a timely, relevant, and personalized communication channel. Lobsters—employees at Lob—enjoy a relaxed work environment where curiosity is harnessed for professional and personal growth.
Founded in 2013 and based in San Francisco, Lob is venture-backed by Y Combinator, Polaris Partners, Floodgate, and First Round Capital.
Find out more about Lob and what we're up to by following our blog: https://lob.com/blog or visiting our website: https://lob.com.