Automates and simplifies direct mail and address verification.
Technical Operations Specialist at Lob
Location
San Francisco, CA (HQ) & Remote: AZ, CA, CO, DC, GA, IL, MA, MD, MI, MN, NC, NV, NY, OR, PA, TX, UT, WA / Remote
Apply to Lob and hundreds of other fast-growing YC startups with a single profile.
Apply to role ›
About the role
Lob is building a suite of APIs to simplify and automate enterprise workflows that connect the online and offline worlds.  Our most popular product is our Print & Mail API that enables companies to send physical mail as effortlessly as sending emails. With a quickly growing customer base and dynamic product offerings, Lob is looking for talented individuals to join our team and shape the future of our company.
Our goal at Lob is to surface complex real-world infrastructure to businesses of all sizes via modern technology. Lob's Partner Org owns and operates the supply side of the business, which must work seamlessly with this modern tooling to support key value props such as speed, scale, quality, and transparency. We are looking for a technical operations specialist that can implement robust processes and solutions to ensure that our supply operations can continue to scale in a robust and sustainable manner.
This role requires a balanced mix of analytical, technical, and interpersonal skills. You will have ownership and responsibility over critical components & processes that influence the performance of our products and services both internally and customer facing. If you are looking for an opportunity to solve challenging problems and drive high visibility impact every day, then this role could be a great fit for you.
As a Technical Operations Specialist you'll...
Implement robust processes and programs that ensure the integrity and performance of Lob's most critical product operations
Develop and manage documentation/SOPs for the team
Proactively report and resolve technical issues with an eye for scalable solutions
Develop innovative solutions to challenging problems that limit and inhibit the growth and efficiency of our supply chain - ship things quickly to solve real time problems
Manage supply side operations projects in collaboration with cross functional teams such as Sales and Customer Success to provide our customers with a great experience every day
Collaborate with Data and Business Analysts to build and run business intelligence tooling that enables you and your colleagues to monitor key performance indicators across the supply chain
Communicate and collaborate effectively cross functionally to launch new projects, manage errors and issues swiftly, and keep the trains running smoothly
For this role, we're looking for...
5+ years of professional experience with at least 2 years in an analytical or quantitative role 
Strong analytical and data skills - ability to grab raw data from different sources and synthesize it into deliverables that deliver critical insights into the business
Excellent attention to detail and the ability to juggle competing multiple priorities
Excellent communication and interpersonal skills and a strong team-player 
Ability to think outside the box and come up with creative solutions to challenging problems
Scrappiness and resourcefulness
A fast learner that will immerse themselves in the nuances of a complex industry
Proficiency in SQL
Familiarity with a programming language(s), JIRA, Looker (or other Business Intelligence equivalent software), APIs preferred
About Lob
Lob was built by technical co-founders with a vision to make the world programmable. We offer two flagship APIs (print & mail and address verification) that enable companies to send postal mail as effortlessly as sending emails. Lob is venture-backed by the most reputable investors in tech, and we are rapidly growing our team to shape the future of our company and meet the demands of a quickly growing customer base and dynamic product offerings.
We give our employees a lot of responsibility and ownership of their work. You will have fun at work while engaging in challenging projects with the best and brightest.
Perks
Health benefits for you and your dependent(s)
Medical Flexible Spending Accounts (FSA)
Unlimited vacation policy
Wellness program (includes monthly stipend or free Barry's Bootcamp classes!)
Paid parental leave
401K
Commuter & Parking benefits (includes monthly stipend) for those based out of our San Francisco office
Free lunch, snacks and dinner when working at our San Francisco office
Dog-friendly San Francisco office
Allowance for in-person team meetings (all flights and accommodations covered) for those not based out of our San Francisco office
Home-office setup and phone/internet stipend for those not based out of our San Francisco office
Ground floor opportunity as an early member of the Lob team; you'll directly shape the direction of our company
Additional Information: *Colorado only - salary $93,015 - $108,000 offer includes benefits, equity, 401K
Our Commitment to Diversity
Lob is an equal opportunity employer and values diversity of backgrounds and perspectives to cultivate an environment of understanding to have greater impact on our business and customers. We encourage under-represented groups to apply and do not discriminate on the basis of race, religion, color, national origin, gender, sexual orientation, age, marital status, veteran status, disability status, or criminal history in accordance with local, state, and/or federal laws, including the San Francisco's Fair Chance Ordinance.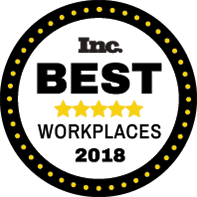 #86 on Y Combinator's Top Private Companies List 2021
BuiltIn Best Midsize Companies to Work For 2021
2020 Inc 5000 List of the Fastest-Growing Private Companies
2019 Timmy Awards - Best Tech Workplace for Diversity, Community Favorite in the Bay Area
Deloitte's 2019 Technology Fast 500
Why you should join Lob
Lob is automating the offline world. Businesses use Lob's APIs to programmatically create and deliver transactional and marketing direct mail—turning it from a slow, manual process into a timely, relevant, and personalized communication channel. Lobsters—employees at Lob—enjoy a relaxed work environment where curiosity is harnessed for professional and personal growth.
Founded in 2013 and based in San Francisco, Lob is venture-backed by Y Combinator, Polaris Partners, Floodgate, and First Round Capital.
Find out more about Lob and what we're up to by following our blog: https://lob.com/blog or visiting our website: https://lob.com.