Automates and simplifies direct mail and address verification.
Executive Recruiter at Lob
Location
San Francisco, CA (HQ) & Remote: AZ, CA, CO, DC, GA, IL, MA, MD, MI, MN, NC, NV, NY, OR, PA, TX, UT, WA / Remote
Apply to Lob and hundreds of other fast-growing YC startups with a single profile.
Apply to role ›
About the role
Lob recognizes that our culture and values can only thrive by hiring people who embody them, which inevitably starts with employing the best at hiring professionals. We are looking for our first Executive Recruiter to join our Talent Team and help build and scale our leadership recruitment.
As a member of our Talent Team, you will partner closely with the leaders across the organization to help shape the strategic direction of Lob. You'll help us think about how to continuously create a great candidate experience, source and attract the best talent for our high priority roles.
We are looking for an exceptionally driven individual to help set up our executive recruitment function, and generate pipeline for executive level and our high priority roles. Reporting directly to the Head of Recruitment, you will be an instrumental part of the Talent Team.
As an Executive Recruiter you will...
Provide strategic and thought partnership to our executive leadership team, including a deep understanding of Lob's business and competitive landscape and how external talent can inform our growth
Ideate and implement leadership recruiting programs and search engagements for a variety of high priority and senior leadership roles. This includes understanding and mapping the talent landscape, internal calibration and referrals, and matching those data points with the external talent pool.
Manage end-to-end search engagements from sourcing to onboarding including market research, engagement strategies, candidate experience, compensation negotiations, partnering with HR for successful onboarding, and communicating status to all stakeholders along the way.
Foster trust-based relationships with candidates, gaining a close understanding of their requirements and concerns. 
Leverage multi-faceted search strategies including direct sourcing, job boards, social networks, referrals and existing networks to attract executive level candidates.
Contribute to a variety of Lob's recruiting initiatives, including setting up the executive recruitment function and mentoring future team members. 
Leverage employer branding in order to attract passive executive prospects.
Occasionally roles may be outsourced to outside search firms — you will be responsible for contract negotiation, management, progress tracking, and managing the successful completion of the search.
In this role we're looking for…
9+ years of search experience, ideally in agency and in-house settings
4+ years experience in executive search at high growth companies in SAAS or tech industry
Experience partnering with senior leadership teams
Exceptional candidate relationship experience, and excellent communication skills
Advanced research skills, capable of using market insights and data to formulate sourcing strategies, and influence decisions 
Ability to work across any job function (Tech, Biz, etc.)
Our team loves working at Lob because...
Lob was built by technical co-founders with a vision to make the world programmable. Our business model is incredibly sustainable and Lob has thousands of customers ranging from startups to Fortune 100 companies. Venture-backed by the most reputable investors in tech, we have the funding to invest in fast growth
We are a small but dynamic and passionate team headquartered in San Francisco, with team members throughout the US. We give our employees a lot of responsibility and ownership of their work. You will have fun at work while engaging in challenging projects.
Perks
Health benefits for you and your dependent(s)
Medical Flexible Spending Accounts (FSA)
Unlimited vacation policy
Wellness program (includes monthly stipend or free Barry's Bootcamp classes!)
Paid parental leave
401K
Commuter & Parking benefits (includes monthly stipend) for those based out of our San Francisco office
Free lunch, snacks and dinner when working at our San Francisco office
Dog-friendly San Francisco office
Allowance for in-person team meetings (all flights and accommodations covered) for those not based out of our San Francisco office
Home-office setup and phone/internet stipend for those not based out of our San Francisco office
Ground floor opportunity as an early member of the Lob team; you'll directly shape the direction of our company
Additional Information: *Colorado only - salary $117,130 - $155,625 offer includes benefits, equity, 401K
Our Commitment to Diversity
Lob is an equal opportunity employer andvalues diversity ofbackgrounds and perspectives to cultivate an environment of understanding to have greater impact on our business and customers. We encourage under-represented groups to apply and do not discriminate on the basis of race, religion, color, national origin, gender, sexual orientation, age, marital status, veteran status, disability status, or criminal history in accordance with local, state, and/or federal laws, including the San Francisco's Fair Chance Ordinance.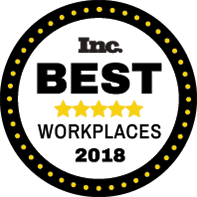 #86 on Y Combinator's Top Private Companies List 2021
BuiltIn Best Midsize Companies to Work For 2021
2020 Inc 5000 List of the Fastest-Growing Private Companies
2019 Timmy Awards - Best Tech Workplace for Diversity, Community Favorite in the Bay Area
Deloitte's 2019 Technology Fast 500
Why you should join Lob
Lob is automating the offline world. Businesses use Lob's APIs to programmatically create and deliver transactional and marketing direct mail—turning it from a slow, manual process into a timely, relevant, and personalized communication channel. Lobsters—employees at Lob—enjoy a relaxed work environment where curiosity is harnessed for professional and personal growth.
Founded in 2013 and based in San Francisco, Lob is venture-backed by Y Combinator, Polaris Partners, Floodgate, and First Round Capital.
Find out more about Lob and what we're up to by following our blog: https://lob.com/blog or visiting our website: https://lob.com.