Automates and simplifies direct mail and address verification.
Strategic CSM at Lob
Location
San Francisco, CA (HQ) & Remote: AZ, CA, CO, DC, GA, IL, MA, MD, MI, MN, NC, NV, NY, OR, PA, TX, UT, WA / Remote
Apply to Lob and hundreds of other fast-growing YC startups with a single profile.
Apply to role ›
About the role
About The Team
Our goal at Lob is to build deep relationships and integrations with customers so that they can achieve high impact business outcomes through use and adoption of our technology. Our Customer Success team is responsible for ensuring the continued prosperity of our customers by ensuring that the usage and adoption of our products and services leads to realized and tangible value. Customer Success partners with key stakeholders around the company to ensure that customers continue to grow and expand their usage of Lob over time.
In this role you will be responsible for transforming your current customers into product advocates! Your job will be highly cross-functional working with our Strategic Customer Tiger team. You will not only work closely with our top customers to understand and address their business needs, but also interface with our sales, experience, product and engineering teams very closely to make sure we place our customers' goals above everything else. In this role, you will report to the Head of Customer Success.
As a Strategic CSM, you'll...
Teach Lob's full product suite to your customers, helping them to successfully implement and utilize those tools to address their goals and objectives
Support the sales process through interactions with prospective clients, helping them analyze problems, develop solutions, and foster relationships with prospective customers
Optimize the customer experience by providing customer coaching and training online and in person
Develop detailed expansion plans to solve customers' business challenges and document ROI of Lob across targeted accounts
Work with members of the business development and executive teams to develop the scope and approach for new customer projects
Onboard new clients, maintain existing customers, negotiate renewal and upsell conversations, and proactively mitigate churn
Meet with clients regularly to establish strong relationships and inspire them to improve and strengthen their direct mail programs
Remain engaged with customers to solicit feedback and deliver information about our products and optimize retention, upsell and cross sell activities
Work closely with sales, product and engineering teams to share customer feedback and journeys, deliver outstanding client experiences, and have a direct impact on building our customer-centric culture at Lob
What you will bring to this role...
15+ years of overall experience, preferably at a high growth start up
10+ years of experience in SaaS account management, customer success, or sales
Full stack account management experience: including onboarding/implementation, product adoption, upsells, and renewal management
Ability to communicate, present to, and influence key stakeholders to executive and C-level members of the organization
Advanced project management skills with experience using project management software such as Basecamp, Trello, Asana, et al.
Advanced problem-solving skills and verbal and written communication skills
Excellent listening, negotiation, and presentation abilities
Proven skill with juggling multiple account management projects at a time while maintaining strong attention to detail
Gratitude, a sense of purpose, and a kind and generous demeanor
We are looking for a dedicated and highly motivated Strategic Customer Success Manager to engage our strategic/high touch customers. In this role, you will work strategically with our customers to understand their business objectives and help them achieve the best possible results using the Lob platform and tools for their retention, acquisition, and transactional marketing efforts. You will work directly with our customers' marketing and product teams to ensure successful deployment of the Lob API. You are data driven, and can guide our customers to continuously evolve and improve their strategies through ongoing experimentation and iterative testing and learning. You enjoy connecting with c-suite execs and you relish proactively sharing best practices and teaching our customers how to drive their business by leveraging Lob's tools.
The ideal candidate will be a strategic thinker, with a background in consumer marketing, direct mail, or brand marketing, and proven success partnering with distinct stakeholders to develop and execute marketing programs. You stress the importance of going beyond the client-vendor relationship and have worked to turn your customers into advocates. You have demonstrated consistent YoY growth on your accounts and have a proven track record of 120%+ net retention on your book of business.
You will also work cooperatively with other departments to improve the customer experience, retain existing customers, and gather critical feedback to improve our product. Strong influencing and interpersonal skills, and the ability to develop strong relationships are critical to success in this role.
About Lob
Lob was built by technical co-founders with a vision to make the world programmable. We offer two flagship APIs (print & mail and address verification) that enable companies to send postal mail as effortlessly as sending emails. Lob is venture-backed by the most reputable investors in tech, and we are rapidly growing our team to shape the future of our company and meet the demands of a quickly growing customer base and dynamic product offerings.
We give our employees a lot of responsibility and ownership of their work. You will have fun at work while engaging in challenging projects with the best and brightest.
Perks
Health benefits for you and your dependent(s)
Medical Flexible Spending Accounts (FSA)
Unlimited vacation policy
Wellness program (includes monthly stipend or free Barry's Bootcamp classes!)
Paid parental leave
401K
Commuter & Parking benefits (includes monthly stipend) for those based out of our San Francisco office
Free lunch, snacks and dinner when working at our San Francisco office
Dog-friendly San Francisco office
Allowance for in-person team meetings (all flights and accommodations covered) for those not based out of our San Francisco office
Home-office setup and phone/internet stipend for those not based out of our San Francisco office
Ground floor opportunity as an early member of the Lob team; you'll directly shape the direction of our company
Additional Information: *Colorado only - salary $109,895.50 - $123,000 offer includes benefits, equity, 401K
Our Commitment to Diversity
Lob is an equal opportunity employer andvalues diversity ofbackgrounds and perspectives to cultivate an environment of understanding to have greater impact on our business and customers. We encourage under-represented groups to apply and do not discriminate on the basis of race, religion, color, national origin, gender, sexual orientation, age, marital status, veteran status, disability status, or criminal history in accordance with local, state, and/or federal laws, including the San Francisco's Fair Chance Ordinance.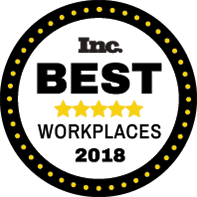 #86 on Y Combinator's Top Private Companies List 2021
BuiltIn Best Midsize Companies to Work For 2021
2020 Inc 5000 List of the Fastest-Growing Private Companies
2019 Timmy Awards - Best Tech Workplace for Diversity, Community Favorite in the Bay Area
Deloitte's 2019 Technology Fast 500
Why you should join Lob
Lob is automating the offline world. Businesses use Lob's APIs to programmatically create and deliver transactional and marketing direct mail—turning it from a slow, manual process into a timely, relevant, and personalized communication channel. Lobsters—employees at Lob—enjoy a relaxed work environment where curiosity is harnessed for professional and personal growth.
Founded in 2013 and based in San Francisco, Lob is venture-backed by Y Combinator, Polaris Partners, Floodgate, and First Round Capital.
Find out more about Lob and what we're up to by following our blog: https://lob.com/blog or visiting our website: https://lob.com.