Automates and simplifies direct mail and address verification.
Director of Engineering at Lob
Location
San Francisco, CA (HQ) & Remote: AZ, CA, CO, DC, GA, IL, MA, MD, MI, MN, NC, NV, NY, OR, PA, TX, UT, WA / Remote
Apply to Lob and hundreds of other fast-growing YC startups with a single profile.
Apply to role ›
About the role
As a Director of Engineering at Lob, you will lead our team to deliver innovative, API-first services that enable developers and enterprises to automate the offline world. We're looking for an individual who is passionate about building teams, solving problems related to scale, and establishing a culture of high cooperation, high safety and high performance. We want to create a company where individuals can do the best work of their lives.
Lob is looking for a Director of Engineering to lead our engineering team in our partnership with our product organization to help shape the vision, roadmap and execution for our products. You will contribute significantly and help lead strategy, planning, target-setting, operational and organizational effectiveness. We will also expect you to take an active role in talent development for the engineering organization. You'll grow, mentor, and lead an excellent team of engineering managers. Your teams will raise the bar on engineering quality and will ensure delivery of products that our customers will love. 
If you are looking for a progressive, fun-spirited, and mentally stimulating environment, come join us at Lob!
As a Director of Engineering, you'll...
Provide technical leadership, mentorship, and guidance to the Engineering Managers and Engineering teams
Build out Lob to scale: we want to deliver an extensible, secure, and resilient architecture
Champion engineering and operational excellence, establishing metrics for quality and velocity
Communicate engineering successes while illustrating the business value of delivered capabilities. And you'll translate business opportunities into engineering initiatives
Work with executive leadership to set expectations. You'll manage risks, dependencies and tradeoffs inevitable in complex project delivery
Apply engineering knowledge to the design, development and creation of new products as well as internal engineering team process enhancements
Be a coach, thought partner, and sounding board: "Coach, don't tell." You will help your team build problem-solving skills by practicing reflective listening, asking good questions, and giving timely, direct and kind feedback and encouragement.
Recruit, engage, and retain great problem-solvers and collaborators. You'll be responsible for building diverse, inclusive teams, where everyone feels comfortable and safe being themselves at work.
For this role, some things we're looking for...
10+ years of Engineering experience at technology-led organizations.
5+ years managing and leading teams. We'll want to hear how your reports developed and grew under your leadership, and how you made your work environment inclusive and psychologically safe. (bonus: managing teams in a B2B SaaS environment)
Experience managing Engineering Managers.
Experience working with microservice ecosystems in a cloud-native environment. We run our services in containers, with some serverless mixed in.
Great verbal and written communication skills. You should be able to explain your approach and the impact of your work to non-technical stakeholders in a way that is clear to them.
Ability to attract talent and develop high performing teams. Proven recruiting experience as a hiring manager.
Since great leaders come from a variety of backgrounds, it doesn't particularly matter if you have a specific degree—we want to hear about your contributions in a real-world business setting.
What does the interview process look like?
We'll ask you about your background managing engineering teams as well as your more general management experiences. We'll be looking for specific situations from your past in a behavioral / STAR interview.
You'll have the chance to talk with a Product leader about your experiences collaborating across teams.
You'll meet a leader from our People team to share your past outcomes related to hiring and retaining talent, as well as your experiences participating in culture creation.
You'll meet with a tenured Lob employee who will be interested in how you embody the qualities we've seen in successful team members: Curiosity, Compassion, Commitment, Passion. We're also looking to hear how you bring a diverse set of experiences that make us stronger.
Our team loves working at Lob because...
Lob was built by technical co-founders with avision tomake the world programmable. Our business model is incredibly sustainable and Lob has thousands of customers ranging from startups to Fortune 100 companies. Venture-backed by the most reputable investors in tech, we have the funding to invest in fast growth
We are a small but dynamic and passionate team headquartered in San Francisco, with team members throughout the US. We give our employees a lot of responsibility and ownership of their work. You will have fun at work while engaging in challenging projects.
Perks
Health benefits for you and your dependent(s)
Medical Flexible Spending Accounts (FSA)
Unlimited vacation policy
Wellness program (includes monthly stipend or free Barry's Bootcamp classes!)
Paid parental leave
401K
Commuter & Parking benefits (includes monthly stipend) for those based out of our San Francisco office
Free lunch, snacks and dinner when working at our San Francisco office
Dog-friendly San Francisco office
Allowance for in-person team meetings (all flights and accommodations covered) for those not based out of our San Francisco office
Home-office setup and phone/internet stipend for those not based out of our San Francisco office
Ground floor opportunity as an early member of the Lob team; you'll directly shape the direction of our company
Additional Information: *Colorado only - salary $170,183 - $185,250 offer includes benefits, equity, 401K
Our Commitment to Diversity
Lob is an equal opportunity employer andvalues diversity ofbackgrounds and perspectives to cultivate an environment of understanding to have greater impact on our business and customers. We encourage under-represented groups to apply and do not discriminate on the basis of race, religion, color, national origin, gender, sexual orientation, age, marital status, veteran status, disability status, or criminal history in accordance with local, state, and/or federal laws, including the San Francisco's Fair Chance Ordinance.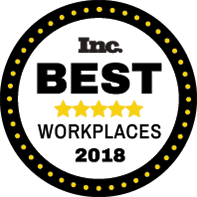 #86 on Y Combinator's Top Private Companies List 2021
BuiltIn Best Midsize Companies to Work For 2021
2020 Inc 5000 List of the Fastest-Growing Private Companies
2019 Timmy Awards - Best Tech Workplace for Diversity, Community Favorite in the Bay Area
Deloitte's 2019 Technology Fast 500
Why you should join Lob
Lob is automating the offline world. Businesses use Lob's APIs to programmatically create and deliver transactional and marketing direct mail—turning it from a slow, manual process into a timely, relevant, and personalized communication channel. Lobsters—employees at Lob—enjoy a relaxed work environment where curiosity is harnessed for professional and personal growth.
Founded in 2013 and based in San Francisco, Lob is venture-backed by Y Combinator, Polaris Partners, Floodgate, and First Round Capital.
Find out more about Lob and what we're up to by following our blog: https://lob.com/blog or visiting our website: https://lob.com.