Automates and simplifies direct mail and address verification.
Senior Product Designer at Lob
Location
San Francisco, CA
Apply to Lob and hundreds of other fast-growing YC startups with a single profile.
Apply to role ›
About the role
As a member of Lob's Product Design team, you will have the unique opportunity to design and deliver great products that help businesses automate the offline world. As a key member of the Product team and reporting to the VP of Product, you will help define methodologies and best practices that make product design a center of excellence at Lob.  As a fast-growing start-up, Lob designers wear many hats, from performing user research, to sketching UX wireframes and building clickable prototypes, to creating high resolution visual designs.
As a Senior Product Designer, you'll...
Apply strategic thinking to deliver end-to-end product designs with a focus on user needs and business objectives.
Translate business requirements into use cases and high-level customer experience requirements.
Build extraordinary, user-centered designs through consideration of market research, business requirements, customer feedback, and usability study findings.
Utilize industry standards, best practices, and common patterns to define and implement design guidelines and specific project design specs.
Develop conceptual diagrams, wireframes, visual mockups, and prototypes.
Utilize your deep knowledge of interaction design to optimize our current user experience. Your goal is to reduce friction anywhere you see it.
Design the information architecture, interface, and interaction flow of new web and mobile applications.
Present design work to the product team, engineering team, executives, customers, and external partners for review and feedback.
Collaborate effectively with engineering, product management, marketing, and other team members to execute against your designs.
Develop product design best practices at Lob and serve as a mentor for other designers over time.
For this role, we're looking for...
6-8+ years experience in product design, user testing and research, UX / interaction design, and visual design.
Deep understanding of the user-centered design process, with a proven ability to juggle multiple projects at the same time, delivering on time, with high quality, and in a self-directed manner.
Ability to connect design decisions back to business objectives, and to work cross-functionally across engineering, product management and other teams to help flesh out user needs, propose intuitive solutions, and build consensus.
Proficiency in user testing and research methodologies.
Ability to produce high quality sketches, wireframes, interactive prototypes, pixel-perfect visual designs, style guides and more.
Able to engage around product strategy and vision (not just "how it should look" but "what we should build and why").
Prior experience designing compelling, highly adopted B2B applications known for excellence in design.  Web and/or SaaS application experience strongly preferred.
Extraordinary communication and leadership skills, including the ability to clearly explain design decisions and the importance of following key design methodologies to anyone in the company.  The confidence to speak your mind and the eloquence to do so effectively.
Proficiency in a variety of design tools including Sketch, InVision, Photoshop, Illustrator, and InDesign.  A solid understanding of CSS and HTML is preferred.
The ability to operate in a dynamic, fast-moving environment, including a strong inclination towards rapid iteration based upon user feedback.
About Lob
Lob was built by technical co-founders with a vision to make the world programmable. We offer two flagship APIs (print & mail and address verification) that enable companies to send postal mail as effortlessly as sending emails. Lob is venture-backed by the most reputable investors in tech, and we are rapidly growing our team to shape the future of our company and meet the demands of a quickly growing customer base and dynamic product offerings.
We give our employees a lot of responsibility and ownership of their work. You will have fun at work while engaging in challenging projects with the best and brightest.
Perks
Health benefits for you and your dependent(s)
Healthcare and Dependent Care Flexible Spending Accounts
Unlimited vacation policy
Commuter & Parking benefits (includes monthly stipend)
Wellness program (includes monthly stipend or free Barry's Bootcamp classes!)
Paid parental leave
Free lunch, dinner, and snacks
401K
Dog-friendly office
Ground floor opportunity as an early member of the Lob team; you'll directly shape the direction of our company
Our Commitment to Diversity
Lob is an equal opportunity employer and values diversity of backgrounds and perspectives to cultivate an environment of understanding to have greater impact on our business and customers. We encourage under-represented groups to apply and do not discriminate on the basis of race, religion, color, national origin, gender, sexual orientation, age, marital status, veteran status, or disability status.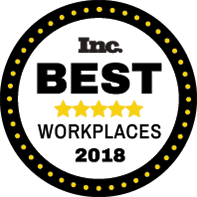 Forbes 30 Under 30 - Enterprise Technology 2017
#61 on Y Combinator's Top Companies List 2018
#26 2018 Fastest-Growing Private Companies, The Business Journals
Why you should join Lob
Lob is automating the offline world. Businesses use Lob's APIs to programmatically create and deliver transactional and marketing direct mail—turning it from a slow, manual process into a timely, relevant, and personalized communication channel. Lobsters—employees at Lob—enjoy a relaxed work environment where curiosity is harnessed for professional and personal growth.
Founded in 2013 and based in San Francisco, Lob is venture-backed by Y Combinator, Polaris Partners, Floodgate, and First Round Capital.
Find out more about Lob and what we're up to by following our blog: https://lob.com/blog or visiting our website: https://lob.com.